Pre-Anesthetic Testing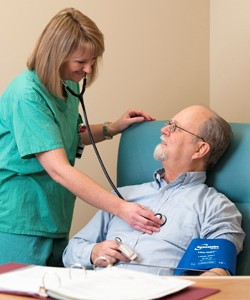 Patients coming to Wood County Hospital for scheduled inpatient and outpatient surgeries will be given an appointment in the Pre-Anesthesia Testing Unit several days prior to surgery. Our goal is to prepare patients—and their families—for their surgical procedure through preoperative testing and education in a single location.
During your visit to the Pre-Anesthesia Testing Unit, you will meet with a registered nurse who will:
Answer any questions or special concerns you may have
Obtain information about your health history, past surgeries and any current prescription or over-the-counter medications, including vitamins and herbal supplements
Provide you with preoperative instructions
Confirm the date and time of your procedure
You will also meet with the anesthesiologist for an anesthesia assessment and have any required diagnostic testing.
If you have any questions before you come to your appointment, please call the Pre-Admission Testing Unit at 419-373-4169.