Your Cancer Care Team
Depend on us for experienced, compassionate cancer treatment. Our board-certified oncologists offer over 50 years of medical and radiologic oncology experience to the community. They are supported by a dedicated staff with expertise in radiation therapy, chemotherapy, dietetics, social work, rehabilitation and patient benefits.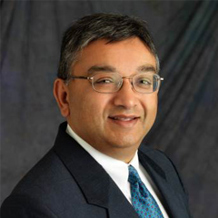 Dhaval Parikh, M.D.
Radiation Oncology
Section Head, Radiation Oncology
Dr. Parikh earned his medical degree from the Hahnemann University and Medical School in Philadelphia where he received honors. He completed internship training at Reading Hospital and Medical Center, focusing on oncology. Following his internship, Dr. Parikh completed his residency training at Mount Sinai Medical Center in NYC, serving as chief resident.
He uses his extensive knowledge and experience in the field of radiation oncology combined with his compassionate care for his patients to lead the team at the Maurer Family Cancer Care Center.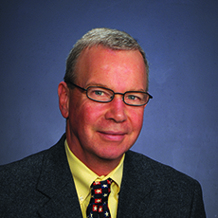 David Brown, M.D.
Medical Oncology
Section Head, Hematology/Medical Oncology
Dr. Brown has practiced medical oncology in Northwest Ohio for over 20 years. He graduated from Miami University of Ohio and received his Doctor of Medicine from the Medical School at The Ohio State University where he completed both his internship and residency.
Board-certified in internal medicine and hematology/medical oncology
Fellowship training in hematology/oncology from The Ohio State University
Served on the medical staff of many Northwest Ohio hospitals
Years of experienced involvement with clinical trials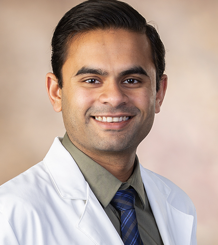 SIDDHARTH KUNTE, M.D.
Hematology/Oncology
Hematology/Medical Oncology
The Toledo Clinic is pleased to announce the addition of Siddharth J. Kunte, M.D. in the specialty of hematology and Medical Oncology. Dr. Kunte graduated from Byramjee Jeejeebhoy Government Medical College in Pune, India. He completed his Internal Medicine Residency at Mount Sinai St. Luke's and Mount Sinai West in New York and stayed back an additional year as a Chief Resident. He then completed his Hematology and Medical Oncology Fellowship at the Cleveland Clinic Foundation in Cleveland.
Dr. Kunte is board certified in Medical Oncology and Hematology by the American Board Internal Medicine. He is a member of the American Society of Hematology and the American Society of Clinical Oncology .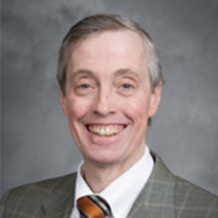 Rex Mowat, M.D.
Medical Oncology
Hematology/Medical Oncology
Dr Mowat is a hematologist and medical oncologist with the Toledo Clinic and is part of the cancer care team at the Maurer Family Cancer Care Center. He received his medical degree from Wayne State University School of Medicine and his internship and residency at William Beaumont Hospital. He has been the Chief of Staff at Bixby Medical Center and was the medical director at Hickman Cancer Center. Dr Mowat been practicing medicine for over 30 years.