Your Cancer Care Team
Depend on us for experienced, compassionate cancer treatment. Our board-certified oncologists offer over 50 years of medical and radiologic oncology experience to the community. They are supported by a dedicated staff with expertise in radiation therapy, chemotherapy, dietetics, social work, rehabilitation and patient benefits.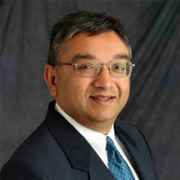 Dr. Parikh earned his medical degree from the Hahnemann University and Medical School in Philadelphia where he received honors. He completed internship training at Reading Hospital and Medical Center, focusing on oncology. Following his internship, Dr. Parikh completed his residency training at Mount Sinai Medical Center in NYC, serving as chief resident.
He uses his extensive knowledge and experience in the field of radiation oncology combined with his compassionate care for his patients to lead the team at the Maurer Family Cancer Care Center.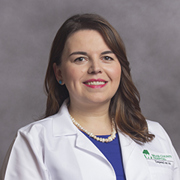 Dr. Mersiha Hadziahmetovic is board certified in radiation oncology and serves as a Diplomat of the American Board of Radiology. She delivers compassionate, patient-centered care, through individualized treatment plans. Dr. Hadziahmetovic cares for patients with all types of cancer and has a clinical interest in head and neck, breast, lung, prostate, and skin cancer, as well as integrative oncology.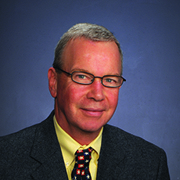 Section Head, Hematology/Medical Oncology
Dr. Brown has practiced medical oncology in Northwest Ohio for over 20 years. He graduated from Miami University of Ohio and received his Doctor of Medicine from the Medical School at The Ohio State University where he completed both his internship and residency.
Board-certified in internal medicine and hematology/medical oncology
Fellowship training in hematology/oncology from The Ohio State University
Served on the medical staff of many Northwest Ohio hospitals
Years of experienced involvement with clinical trials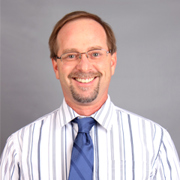 Administrative Director
Michael has worked in oncology for the last 20 years. He is an ARRT board-certified radiation therapist, having received his BS from Indiana University and an MBA/ Healthcare Management degree from Western Governors University. His clinical background ensures a "patient first" focus for the department.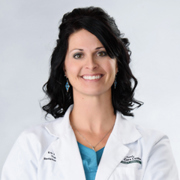 Lead Radiation Therapist
Erin offers over 13 years of radiation oncology experience working in a Comprehensive Cancer Center. She received her Associates Degree of Radiologic Sciences from Owens Community College and her Radiation Therapy Certification from Washburn University. Erin is an ARRT board-certified therapist. She loves building relationships with her patients and their families.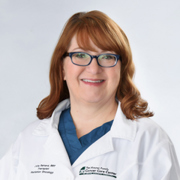 Radiation Therapist
Julie offers over 30 years of radiation oncology experience in a variety of settings.  She received her BS from University of Toledo and is an ARRT board-certified therapist. Julie embraces her role as a team member here at Wood County Hospital.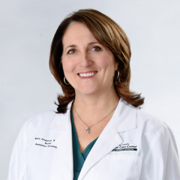 Radiation Oncology Nurse
Barb offers more than 20 years of nursing experience, including seven years as a radiation oncology nurse and head nurse in Wisconsin and Michigan. She also maintains certification in Advanced Cardiac Life Support and Pediatric Advanced Life Support. She has been an interventional radiology nurse in Northwest Ohio.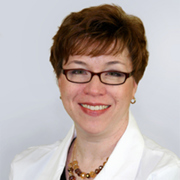 Office Coordinator
Gina began her career at Wood County Hospital in the Radiology Department where she helped build and implement our computerized scheduling and billing programs. In 2009, Gina became the Patient Benefit Coordinator for Rehabilitation Services where she verifies patient eligibility and benefits as well as insurance pre-authorization and precertification. She is currently completing a BA degree in Communications at BGSU.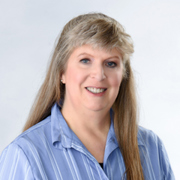 Registered and Licensed Dietitian
Jane offers more than 26 years of experience. She received her BS and MS in Dietetics from Bowling Green State University. She is active in both the Northwest Ohio Dietetic Association and Ohio Academy of Nutrition and Dietetics, and is a preceptor of the Advanced Degree Dietetic Internship program through Bowling Green State University. Jane is the Clinical Nutrition Manager/Diabetes Education Program Coordinator at Wood County Hospital.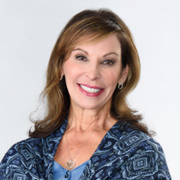 Licensed Social Worker
Leslie is an accomplished licensed social worker with over 30 years of healthcare experience. She received a BA in Psychology from the University of Toledo, a Master of Education degree in Guidance and Counseling, and an Education Specialist degree. She received her Master of Social Work degree from The Ohio State University. Leslie is also a member of the National Association of Social Workers.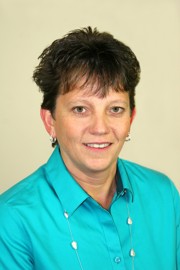 Director of Rehabilitation Services
Deb is certified by the National Board of Occupational Therapy. After graduating from Mount Aloysius College, she worked in occupational therapy at The Rehabilitation Institute of Pittsburgh and The Rehabilitation Institute of Chicago.  In 1990, she graduated from Eastern Michigan and joined Wood County Hospital where has served as the Director of Rehab since 1999. She has also received The Model Practice Award in Administration and Management from The Ohio Occupational Therapy Association.