Ostomy Clinic
The Wound Healing Center at Wood County Hospital knows that patients that are required to have a colostomy, ileostomy or urostomy face unique challenges. Our certified ostomy nurse is trained to assist you in implementing an individualized care plan. The goal is to help prepare you or your loved one to adapt to everyday life and activities with an ostomy.
Ostomy Services Provided Within the Wound Healing Center
Pre-Operative Appointments
During pre-operative appointments, you will learn what to expect with a new ostomy and have an introduction to ostomy care. The certified nurse will provide answers to questions regarding the surgical procedure, dietary concerns, returning to work and other activities. She will also help determine the best location for the stoma to be placed to best fit the your needs.
Post-Surgical Visits
Follow-up appointments with the wound ostomy nurse will also be provided and will include education on diet, ostomy care, information on how to obtain supplies and maintaining quality of life. The wound ostomy nurse also provides guidance for those who have lived with an ostomy for years, addressing issues that may arise.
For more information, call
(419) 373-7680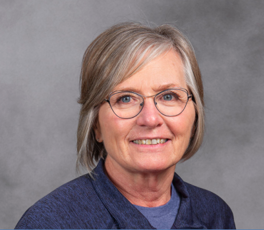 Certified Ostomy Nurse, Jackie Huffman BSN, RN,
 CWON, has 28 years of experience as a nurse, and
 the majority of her nursing career has been in wound care. Jackie feels it is essential for patients with ostomies to develop a relationship with a Certified Wound Ostomy Nurse (CWON). By developing this relationship, the hope is for the patient to have a positive experience and allow individuals to learn the skills necessary to manage their ostomy gradually. This will empower patients to become independent in their care and adapt successfully to this change in their life.
Additionally, Jackie will offer patients comprehensive treatment options with an individualized approach by providing education and recommendations regarding clothing, bathing, diet, odor and flatus control and resumption of daily activities.