Your Weight Loss Team
Peter F. Lalor, M.D., FACS, FASMBS
Advanced Laparoscopy, Bariatric Surgery, General Surgery, Endoscopy, Medical Director, Surgery
Peter F. Lalor, MD, FACS, FASMBS, Surgeon & Medical Director is Board Certified in general surgery with fellowship training in advanced laparoscopic surgery and bariatrics. He is also Board Certified in obesity medicine. Dr. Lalor specializes in minimally invasive surgery, which includes the laparoscopic gastric bypass, laparoscopic adjustable gastric band (LapBand and Realize Band) laparoscopic sleeve gastrectomy, biliopancreatic diversion with duodenal switch, and revisional bariatric surgery.  He performs more than 250 bariatric surgeries annually, over 2,000 to date and over 4,000 general surgeries.
Dr. Lalor is board certified by the American Board of Surgery and is a fellow member of the American Society for Metabolic and Bariatric Surgery (AMSBS) and the American College of Surgeons. Dr. Lalor is also the medical director of the MBSAQUIP Comprehensive Center. He leads a dedicated team and program of bariatric and metabolic care.
To read more about Dr. Lalor's clinical experience, click here.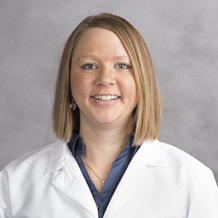 Laura Carder, MSN, NP-C, CBN
Bariatric Surgery
Laura Carder, MSN, NP-C, is a surgical nurse practitioner assisting Dr. Lalor in all components of bariatric surgical care. Laura has experience working with postsurgical patients and is an integral part of our comprehensive bariatric surgery program.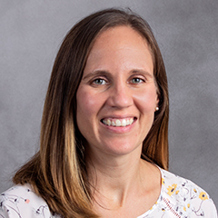 Abby Braden, Ph.D.
Psychology
Abby Braden, Ph.D., is our bariatric psychologist. All patients are required to undergo a mental health evaluation prior to surgery.  Dr. Braden is an assistant professor in the department of psychology at BGSU.  She has a special interest in developing behavioral treatments for adults with obesity and using emotional regulation skills in obesity interventions.