Chase Ranker DPM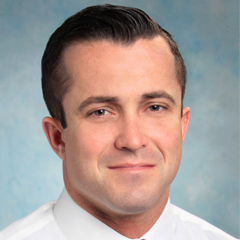 Specialities: Podiatric Surgery, Wound Healing
Accepting New Patients
Bowling Green Foot and Ankle Physicians
735 Haskins Road, Suite B
Bowling Greeen, OH 43402
419-352-8110
Practice Locations
Bowling Green Foot and Ankle Physicians
735 Haskins Road, Suite B
Bowling Greeen, OH 43402
419-352-8110
Dr. Chase Ranker purchased the podiatry practice of Dr. Mark DeSilvio at 735 Haskins Rd. effective July 1, 2015. Born in Tiffin, Ranker is a graduate of Ohio State University and the Ohio College of Podiatric Medicine in Cleveland. He recently finished a three-year residency at St. Vincent Mercy Medical Center in Toledo, where he was trained in both forefoot and rearfoot surgery, as well as diabetic wound care and limb salvation. In addition to working at his office, he also sees patients at the Wound Healing Center at Wood County Hospital on Wednesday mornings.
About Chase Ranker DPM
Medical School
Ohio College of Podiatric Medicine, Cleveland, OH Doctor of Podiatric Medicine
Residency
St. Vincent Mercy Medical Center, Toledo, OH 2015
Clinical Interests
The whole range of care from surgery on broken ankles to fixing hammer toes. In addition, Dr. Ranker finds solutions for chronic, difficult or other traumatic problems as needed.
Patient Information
Accepting New Patients
Yes