Scott J. Deering, MD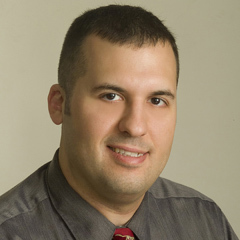 Specialties: Orthopedics, Sports Medicine
Accepting New Patients
Bowling Green Orthopaedics
1215 Ridgewood Dr. Suite A
Bowling Green, OH 43402
(419) 352-1519
Practice Locations
Bowling Green Orthopaedics
1215 Ridgewood Dr. Suite A
Bowling Green, OH 43402
(419) 352-1519
Scott J. Deering, MD, specializes in sports medicine specifically arthroscopy of the knee, shoulder, ankle and elbow. A native of northeast Ohio, Dr. Deering participated in football and track while in high school, where a personal experience with an injury led him to develop an interest in orthopaedic surgery.
About Scott J. Deering, MD
Medical School
Case Western Reserve University Doctor of Medicine
Residency
Michigan State University Orthopaedic Surgery
Fellowship
University of Kentucky Sports Medicine 2011
Clinical Interests
Sports Medicine, as well as total knee, hip, and shoulder replacements, along with other general orthopaedic procedures.
Patient Information
Accepting New Patients
Yes
Insurances Accepted
Accepts most major insurances including Medicare and Workers' Compensation. Managed care Medicaid is not accepted unless the patient obtains an out network referral.