Pain Management Success Stories
The stories below come from the Center for Pain Management's patients. These individuals now have resumed their normal lives, thanks to Dr. Akbary and his staff.
Dave Horger of Bowling Green, OH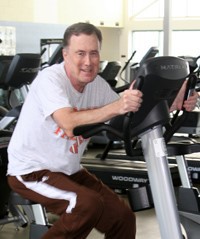 Dave Horger of Bowling Green came to the Center for Pain Management at Wood County Hospital seeking relief from increasing pain in his lower back. "The pain got to the point that I couldn't move. Going from sitting to standing up was unbearable," said Horger.

Dr. Akbary determined that Horger's pain was the result of spinal compression fractures caused by multiple myeloma which is a form of cancer. He performed a minimally invasive procedure called Balloon Kyphoplasty which stabilizes the fractured vertebrae with bone cement. Learn more about Balloon Kyphoplasty here.
"The thing that impressed me about Dr. Akbary was his compassion. He felt my pain," noted Horger. "He really knew something had to be done. The people here at WCH have been great."
Terri Nonnemaker of Findlay, OH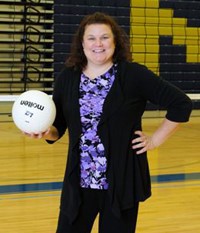 In March 2013, Terri Nonnemaker began having severe headaches that simply would not go away. The Wayne wife, mother, special education teacher and volleyball coach had blurred vision, nausea and even found talking painful.
With no relief after five months, 13 doctors, various medications and weeks in the hospital, she was referred to the Center for Pain Management at Wood County Hospital, where she was treated by Dr. Hares Akbary.
"I could tell that he knew I was in pain," Nonnemaker said. She was given an occipital nerve block and trigger point injections in the base of her head and neck. "I felt relief from the pain immediately."
"Dr. Akbary's goal was to help me with my pain and get me off all the medications I was taking, as well as help me manage day-to-day functions," Nonnemaker said.

She is using transcutaneous electrical nerve stimulation for pain and is off all but one medication. "Just to be able to eat without pain is great. It's such a relief not to be in pain."
"All the staff at the Pain Management Center treated me as an individual, not a number, offering advice and comfort," Nonnemaker said. "Dr. Akbary is my hero and the biggest reason that my pain is under control. Before my treatment with Dr. Akbary it was painful to talk, but now it is wonderful to laugh."