Megan E. Porter, D.O., FACOOG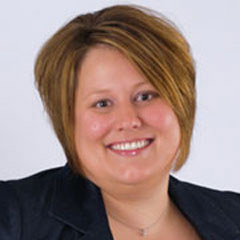 Specialities: Gynecology/Obstetrics
Accepting New Patients
Women's Care of Wood County
1214 Ridgewood Drive
Bowling Green, OH 43402
419-352-8427
Practice Locations
Women's Care of Wood County
1214 Ridgewood Drive
Bowling Green, OH 43402
419-352-8427
Dr. Megan Porter is an Ohio native, originally from the Akron area. After graduating from the Ohio University Heritage College of Osteopathic Medicine in 2006, she completed her residency at O'Bleness Memorial Hospital in Athens, Ohio. She became board certified in 2012 and has provided care at Women's Care of Wood County since 2010, providing the full scope of gynecological and obstetric care for women of all ages. Dr. Porter has a special interest in minimally invasive surgery and is daVinci robotics trained. She is married with two children.
About Megan E. Porter, D.O., FACOOG
Medical School
Ohio University College of Osteopathic Medicine
Residency
O'Bleness Memorial Hospital, Athens, OH 2010
Clinical Interests
Provides the full scope of gynecologic and obstetric care for adolescents through post menopausal women.
Related Interests
Dr. Porter has a special interest in treating adolescent women.
Certifications
Board Certified, American Osteopathic Board of Obstetrics and Gynecology
Patient Information
How to Change an Appointment
call 419-352-8427
How to Request a Prescription
call 419-352-8427
Financial Policies
call 419-353-7069
Accepting New Patients
Yes
Insurances Accepted
We accept most insurances.
Info
To request a physician referral, call 419-352-8427.