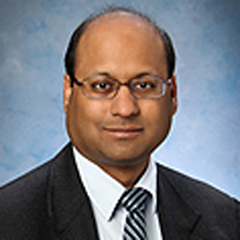 Specialities: Physical Medicine
Accepting New Patients
Shang Y. Rhee, MD & Associates
960 W. Wooster, Suite 107
Bowling Green, OH 43402
Map and Directions
(419) 885-8449
---
Practice Locations
Shang Y. Rhee, MD & Associates
960 W. Wooster, Suite 107
Bowling Green, OH 43402
Map and Directions
(419) 885-8449
---
About Sanjay Shah, M.D.
Medical School
Pennsylvania State University College of Medicine
Residency
Reading Hospital, Temple University Hospital, Philadelphia, PA
Clinical Interests
Physical Medicine and Rehabilitation.
Related Interests
EMG, Stroke Rehab, Pain Consults, Spasticity, Amputation Rehad, In-Patient Rehab
Professional Memberships
AANEM, OSMA, AMA, ABPMR
Certifications
Board Certified, American Board of Physical Medicine and Rehabilitation, Electrodiagnostic Medicine (EMG), Certified Independent Medical Examiner
Website
---
Patient Information
How to Change an Appointment
Call 419-885-8449
How to Request a Prescription
Call 419-885-8449. Let staff know details of what is needed and your preferred pharmacy. Please give 3-5 day notice.
Financial Policies
Insurance will be billed, co-pay collected at time of service. Self-pay will pay at time of service. If you need to set up a payment schedule, please speak with our billing manager.
Accepting New Patients
Yes
Insurances Accepted
We accept all major medical insurance, Medicare, Medicaid (Ohio), and Workers Comp. Check with your individual insurance company to see if we are an accepted provider.
Info
Other location: 5800 Monroe St. Sylvania, Ohio 43560
Fax number: 419-882-7621
Scheduling an appointment: By physician referral only, call 419-885-8449.
How to request a physician referral: call 419-885-8449 Let staff know, or speak with your physician at your appointment time.