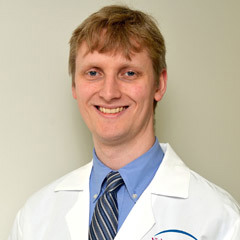 Specialities: Ophthalmology
Accepting New Patients
Vision Associates
970 W Wooster St, Suite 221
Bowling Green, OH 43402
Map and Directions
(419) 354-3926
---
Practice Locations
Vision Associates
970 W Wooster St, Suite 221
Bowling Green, OH 43402
Map and Directions
(419) 354-3926
---
About Matthew Currie, M.D.
Medical School
Rush University Doctor of Medicine 2009
Residency
Saint John's Medical Center 2010;
St. Louis University 2013
Clinical Interests
General Ophthalmology
Related Interests
Dr. Currie enjoys spending time with his family, and playing basketball, racquetball, ultimate Frisbee and croquet. He also enjoys playing the piano and reading philosophy and history.
---
Patient Information
Accepting New Patients
Yes
Insurances Accepted
Accepts most major insurances including Medicare, Medicaid and Workman's Comp.