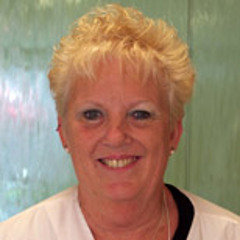 Specialities: Certified Nurse Practitioner
Falcon Health Center
838 E. Wooster
Bowling Green, OH 43402
Map and Directions
419-372-2271
Mary Traver, CNP, started her career at Pemberville Family Practice in August 2013. A certified nurse practitioner, Mary obtained a Master of Science in Nursing degree from the University of Phoenix in 2008 and completed a Post Master's FNP Program at Indiana State University in 2010. As a Nurse Practitioner, Mary has many years of experience in all different aspects of nursing.
---
Practice Locations
Falcon Health Center
838 E. Wooster
Bowling Green, OH 43402
Map and Directions
419-372-2271
---
About Mary Traver, CNP
Certifications
ADN Degree, Nurse Paralegal Certificate, BSN, MSN, Post Master's FNP
---
Patient Information
Accepting New Patients
No
Insurances Accepted
Accepts most major insurances, including Medicare and Medicaid. Do not accept Workers Comp.