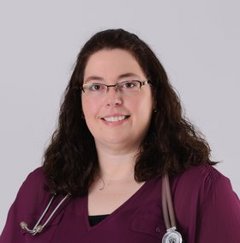 Specialities: Gynecology/Obstetrics
Accepting New Patients
Women's Care of Wood County
1214 Ridgewood Drive
Bowling Green, OH 43402
Map and Directions
419-352-8427
Mary Testa, DO, is a board certified obstetrician/gynecologist. She received her Doctor of Osteopathy degree from the West Virginia School of Osteopathic Medicine. She completed her residency at Cuyahoga Falls General Hospital in Cuyahoga Falls, Ohio and before joining the practice of Wood County Women's Care in March 2012, Dr. Testa was in practice in Newark, Ohio. "I enjoy playing a role in the happy times of my patients and their families," says Dr. Testa. "I look forward to caring for my patients in Wood County and helping them attain their healthcare goals.
---
Practice Locations
Women's Care of Wood County
1214 Ridgewood Drive
Bowling Green, OH 43402
Map and Directions
419-352-8427
---
About Mary C. Testa, D.O.
Medical School
West Virginia School of Osteopathic Medicine Doctor of Osteopathy 1998
Internship
Logan General Hospital, Logan, WV 1999
Residency
Cuyahoga Falls General Hospital, Cuyahoga Falls, OH 2003
Clinical Interests
Dr. Testa is committed to providing comprehensive obstetric and gynecologic care to women of all ages.
Professional Memberships
Fellow in the American College of Obstetrics and Gynecology, American Osteopathic Association, Ohio Osteopathic Association
Certifications
Board Certified, Obstetrics and Gynecology
---
Patient Information
How to Change an Appointment
call 419-352-8427
How to Request a Prescription
call 419-352-8427
Financial Policies
call 419-353-7069
Accepting New Patients
Yes
Insurances Accepted
We accept most health insurance plans..
Info
To request a physician referral, call 419-352-8427.