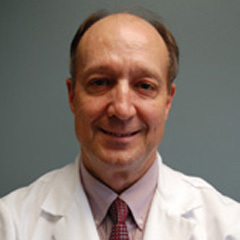 Specialities: Podiatric Medicine, Podiatric Surgery
Accepting New Patients
Bowling Green Foot and Ankle Physicians
735 Haskins Road, Suite B
Bowling Greeen, OH 43402
Map and Directions
419-352-8110
---
Practice Locations
Bowling Green Foot and Ankle Physicians
735 Haskins Road, Suite B
Bowling Greeen, OH 43402
Map and Directions
419-352-8110
---
About Mark S. DeSilvio, D.P.M.
Medical School
Illinois College of Podiatric Medicine
Residency
Riverside Hospital, Toledo, OH
Clinical Interests
Sports medicine, Diabetic Foot care, and Foot Surgery.
Professional Memberships
American Podiatric Medical Association, Ohio Podiatric Medical Association, Northwest Ohio Academy of Podiatric Medicine
Certifications
Diplomat of American Board of Podiatric Surgery
Website
---
Patient Information
How to Make an Appointment
Call the office during office hours. M,T,TH 8:30 am - 5:00 pm, W & F 8:30 am - 3:00 pm, closed for lunch 12:00 pm - 1:00 pm.
How to Change an Appointment
Call the office.
How to Request a Prescription
Call the office or make an appointment for refill requests. Written prescriptions are given to the patient at the time of their appointment.
Financial Policies
Co-pay due at time of the visit. Patient signs financial agreement at their intial visit.
Accepting New Patients
Yes
Insurances Accepted
All except for woker's comp.