Marcia Traber, CRNP, MSN, Nurse Practitioner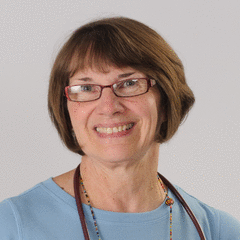 Specialities: Certified Nurse Practitioner, Gynecology/Obstetrics
Accepting New Patients
Women's Care of Wood County
1214 Ridgewood Drive
Bowling Green, OH 43402
419-352-8427
Practice Locations
Women's Care of Wood County
1214 Ridgewood Drive
Bowling Green, OH 43402
419-352-8427
Marcia L. Amstutz is a certified nurse practitioner. Marcia earned a Master of Science in Nursing from the University of Michigan with a major in Women's Health. She also holds a Master of Science in Education from BGSU. She has been a part of Women's Care of Wood County since 1992. Marcia's areas of training and expertise include colposcopy, endometrial and vulvar biopsy; she is certified to insert and remove contraceptive devices including Nexplanon and Intra-Uterine devices. She provides OB & GYN care to women of all ages and offers early morning appointments to accommodate care scheduling needs.
About Marcia Traber, CRNP, MSN, Nurse Practitioner
Clinical Interests
Obstetric and gynecologic care to women of all ages. In-office evaluation of common gynecologic procedures including colposcopy, endometrial biopsy, IUD and Implanon/Nexplanon insertion.
Certifications
CRNP, Certified Nurse Practitioner
Patient Information
Accepting New Patients
Yes