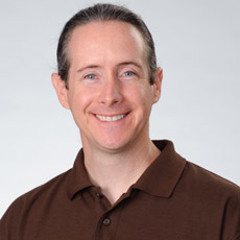 Urgent Care at Falcon Health Center
838 E. Wooster
Bowling Green, OH 43402
Map and Directions
419-372-2271
Office Hours
Hours: Monday - Friday 8:00 a.m. - 8:00 p.m. Saturday/Sunday: 9:00 a.m. - 5:00 p.m. Phlebotomy Hours at Falcon Health Center Monday - Friday 7 AM - 5 PM Pharmacy Hours Mon. - Fri. 8AM - 4:30PM Radiology Hours Mon. - Fri. 8AM - 5PM Closed Holidays. Hours are subject to change without notice. Emergency Room Hours: If you are in need of care and the health center is closed, please contact the Wood County Hospital at 950 W. Wooster St., Bowling Green, OH 43402 419-354-8900
Dr. Martin has been an Emergency Room physician for the last 13 years in Northwest, Ohio.  He grew up in Bowling Green and graduated from Bowling Green High School in 1988 and then from Bowling Green State University in 1992, with a Biology degree.  Both his medical school and Emergency Medicine training was in Toledo, Ohio.
Dr. Martin said he and his wife were friends before dating and they have now been married for 16 wonderful years.  She is also from Bowling Green and both their parents still reside in Bowling Green, so they enjoy visiting with them.  He enjoys playing golf and tennis and has been known to enjoy just about any kind of trivia game or contest.
A fun fact about Dr. Martin is he was on Jeopardy a few years ago and managed to win one night.
---
Practice Locations
Urgent Care at Falcon Health Center
838 E. Wooster
Bowling Green, OH 43402
Map and Directions
419-372-2271
Office Hours
Hours: Monday - Friday 8:00 a.m. - 8:00 p.m. Saturday/Sunday: 9:00 a.m. - 5:00 p.m. Phlebotomy Hours at Falcon Health Center Monday - Friday 7 AM - 5 PM Pharmacy Hours Mon. - Fri. 8AM - 4:30PM Radiology Hours Mon. - Fri. 8AM - 5PM Closed Holidays. Hours are subject to change without notice. Emergency Room Hours: If you are in need of care and the health center is closed, please contact the Wood County Hospital at 950 W. Wooster St., Bowling Green, OH 43402 419-354-8900
---
About Kevin Martin, M.D.
Medical School
Medical College of Ohio at Toledo
Residency
St. Vincent Mercy Medical Center
---
Patient Information
Accepting New Patients
No