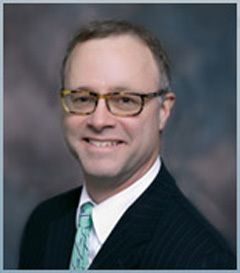 Specialities: Urology
Accepting New Patients
Genito-Urinary Surgeons, Inc. Suite 129
960 W. Wooster
Bowling Green, OH 43402
Map and Directions
(419) 531-8558
---
Practice Locations
Genito-Urinary Surgeons, Inc. Suite 129
960 W. Wooster
Bowling Green, OH 43402
Map and Directions
(419) 531-8558
---
About Gregor Emmert Jr., M.D.
Medical School
The Ohio State University, Columbus, OH Doctor of Medicine
Internship
Medical University of South Carolina
Residency
Medical University of South Carolina Urology Residency
Fellowship
Duke University Medical Center, Durham, NC Pediatric Urology
Clinical Interests
Pediatric Urology.
Related Interests
Clinical Associate Professor of Urology, Urology: University of Toledo College of Medicine.
Professional Memberships
American Urologic Association, American Academy of Pediatrics (Urology Section), American Medical Association, Northwest Ohio Urologic Society, Academy of Medicine of Toledo and Lucas County.
Certifications
Board Certified, American Board of Urology; Fellow, American College of Surgeons
Website
---
Patient Information
Accepting New Patients
Yes
Insurances Accepted
Medicare, Medicaid, Worker's Compensation, Aetna, Anthem, BCMH, Emerald PPO, First Health Network, FrontPath, Great West, Health Reach PPO, Health Scope, HMO-Medical Mutual, Humana, Medical Mutual/Super/MedPlus/Classic, Nationwide, Ohio Health Choice, Paramount/Elite/HMO/PPO/Advantage, PPOM, Untited Healthcare, RR-Medicare, Tricare, Private Health Care System