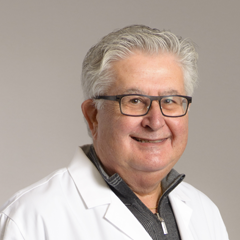 Specialities: Family Medicine

Video
Bowling Green Family Care Center
1037 Conneaut Ave
Bowling Green, OH 43402
Map and Directions
(419) 353-6225
---
Practice Locations
Bowling Green Family Care Center
1037 Conneaut Ave
Bowling Green, OH 43402
Map and Directions
(419) 353-6225
---
About D. Wayne Bell, M.D.
Medical School
Dalhousie University, Halifax, Nova Scotia, Canada 1972
Internship
Victoria General Hospital Licentiate Graduate 1972
Clinical Interests
Asthma, COPD, and Diabetes.
Related Interests
National CME Educator, FAA Examiner, DOT Medical Examiner
Professional Memberships
Wood County Medical Society, Nova Scotia Medical Society, Canadian Medical Association, American Medical Association, Ohio State Medical Association, Senior Member; IRB of Bowling Green State University.
Certifications
Canadian trained physician with a two-year rotating internship, Licentiate of Medical Council of Canada (LMCC), Certified in Wound Care and Hyperbaric Oxygen Therapies
---
Patient Information
How to Make an Appointment
(419)353-6225
How to Change an Appointment
(419)353-6225
How to Request a Prescription
(419)353-6225 #2 Allow 3 days for refill request to be completed.
Accepting New Patients
No
Insurances Accepted
Accepts most major insurances including Medicare and Medicaid. Does not accept Worker's Comp. Also is an Aetna Medicare provider.
Info
Obtain Test Results
(419) 353-6225 #4
How to Request a Referral
(419)353-6225
To speak with a Nurse
For Dr. Bell (419) 353-6225 #5
For Tina Jarowski (419) 353-6225 #6
If you need to see a physician outside of office hours, please go to ReadyCare at Falcon Health Center, 838 E. Wooster St.,
419-372-2271. Hours are Monday - Friday 8 a.m. - 9 p.m. and Weekends 9 a.m. to 5 p.m.
Billing Questions
(419) 353-7069 ext. 229