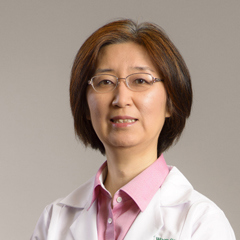 Specialities: Internal Medicine
Accepting New Patients

Video
Bowling Green Clinic
1039 Haskins Rd Suite A
Bowling Green, OH 43402
Map and Directions
419-352-1121
Office Hours
Hours:

Mon. - Fri. 8:30 a.m. - 5 p.m.
---
Practice Locations
Bowling Green Clinic
1039 Haskins Rd Suite A
Bowling Green, OH 43402
Map and Directions
419-352-1121
Office Hours
Hours:

Mon. - Fri. 8:30 a.m. - 5 p.m.
---
About Chris Park, M.D.
Medical School
Medical University of South Carolina
Residency
Franklin Square Hospital, Baltimore, MD
Clinical Interests
Bowling Green Clinic is a multi-specialty medical clinic specializing in family practice, internal medicine, and cardiology.
Related Interests
Dr. Park speaks English and Korean
Professional Memberships
AMA, ACP
Certifications
Board Certified, Internal Medicine
---
Patient Information
How to Change an Appointment
call 419-352-1121
How to Request a Prescription
call 419-352-1121
Financial Policies
call 419-352-1121
Accepting New Patients
Yes
Insurances Accepted
Accepts most major insurances, including Medicare and Medicaid. Do not accept Workers Comp.
Info
To request a physician referral, call 419-352-1121.