Our Pain Management Physician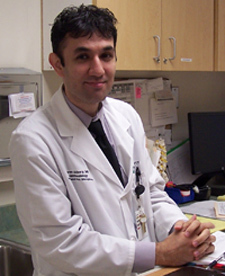 Medical Director Hares Akbary, M.D. is an anesthesiologist with advanced training in Pain Medicine.
Medical degree from Saint Christopher's College of Medicine, Luton, England
Residency in Anesthesiology at Wayne State University, Detroit
Fellowship training in Pain Medicine at Northwestern University, Chicago
Thanks to Dr. Akbary's expertise, we are able to offer a broad range of treatment options to quickly and efficiently relieve pain and give you a better quality of life.