Ready Works Occupational Medicine
ReadyWorks provides occupational health services to organizations of all sizes in Wood County and the surrounding area: manufacturing, government, small business, agribusiness and more. We can even help employers complete Bureau of Worker's Compensation paperwork.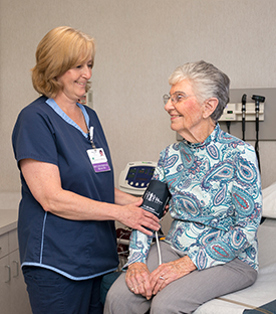 Our goal is to help area employers:
Maintain the health of their employees
Prevent workplace injuries
Safely return employees to work
Boost productivity
Reduce their healthcare costs
EMPLOYERS: Call Program Director Teri Laurer at (419) 354-3131 to learn more.
Specialists in workplace injuries and illnesses
The ReadyWorks team includes a physician, registered nurses and support staff proficient in occupational medicine issues. Our physician offers decades of experience in diagnosing and treating workplace injuries and illnesses, and has provided Medical Review Officer (MRO) certification services since 1995.
EMPLOYEES: Call (419) 373-4162 to schedule an appointment.
Easy registration, scheduling and billing
Registration for appointments is quick, easy and hassle-free. For post-accident drug screening or urine collection after traditional business hours, employees can go directly to the Wood County Hospital Laboratory. There is no need to go through the hospital registration process.
Employers will receive one monthly statement itemized by employee and services rendered. (Injury visits will be billed separately.)
Prompt employer follow-up
After an employee's appointment, our staff follows up with the employer and their Managed Care Organization the very next day by phone or fax. Employees who are seen in the ER are asked to call ReadyWorks the next day for an occupational medicine evaluation follow-up.