Vascular Care & Surgery
Skilled Vascular Care
Dr. Arthur Delos Reyes, medical director of the Wood County Vascular Center, provides quality, specialized care in vascular diagnosis and treatment.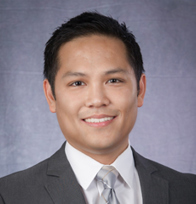 "My job is to involve patients in their own care by helping them understand vascular disease and how to make the changes necessary to prevent disease in the future."
                  -  Arthur Delos Reyes, M.D.
Vascular Surgery:
Carotid Artery Surgery to Prevent Stroke
Management of Chronic Venous Disease and Varicose Veins
Dialysis Access
Peripheral Bypass Surgery for
Limb Salvage
Endovascular Procedures
Comprehensive Wound Care
Repair of Abdominal Aortic Aneurysms
Medical & Surgical Management of Peripheral Vascular Disease
Click here for more information on our vascular surgeon or call 419-354-3250.